Fencing
We have many different styles of fencing for you to choose from. The right style can add character and privacy to you garden and home. Our fences are manufactured to suit your requirements and fitted by one of our expert team.
Here are some examples of our most popular fencing products;
​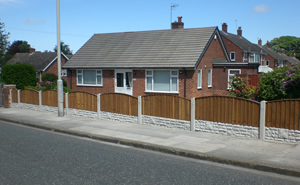 Arch Top Fencing Panels
Arch top fencing panels act as a great feature wall; they are inviting and add character to your home. They work well when sectioning areas and in front gardens as they still have an open aspect.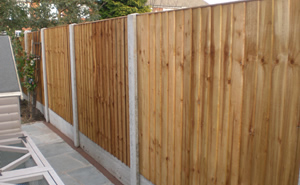 Feather Edge Panels
Feather edge fencing panels are one of our most popular fencing products.This fence panel is extremely durable and strong.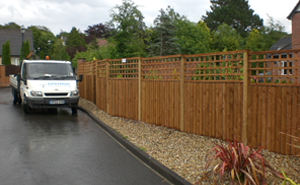 Trellis Fencing
There are different variations of trellis fencing, for example it can work really well to create enclosures, screenings and feature walls. We supply a wide variety of trellis to suit your needs, whether that's as a support feature for climbing plants or as fencing.
We also manufacture many other types of fencing: waney lap panel, all types of concrete posts and base panels, hit and miss fencing and picket fencing. Please contact us on 0151 604 1254 for more information.